Eve Conway – The New President of Rotary Great Britain and Ireland 2016 -17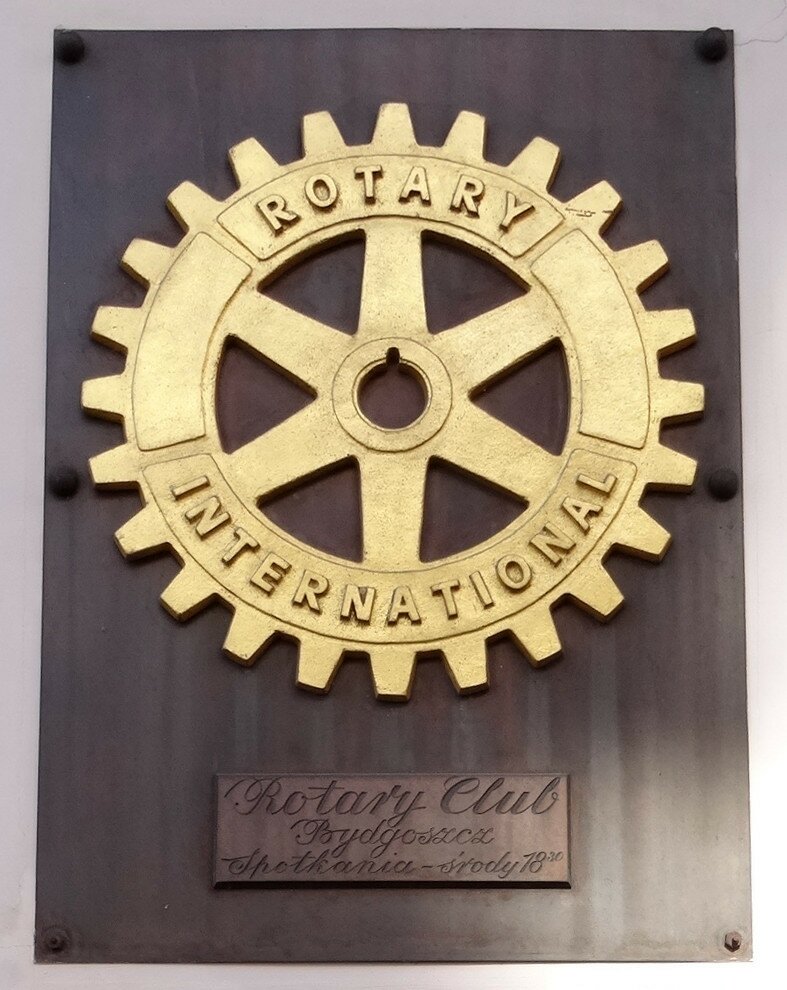 Over the years, the Rotary Club has committed itself to appointing a wealth of diverse staff within its organisation. They come together to concentrate their skills on helping the under privileged and poor, aiming to make a real and positive difference in people's lives. With this in mind, it is my great pleasure to introduce someone who is doing excellent work to this effect, the new President of Rotary Great Britain and Ireland (RIBI) 2016-17, Eve Conway, who succeeds Peter Davey in this prestigious position.
She started her new role on 1st July 2016 and will concentrate her efforts on the Purple4Polio campaign which the Rotary Club have been involved with. This is a very important campaign for Mrs Conway during her presidential year and ties in with the 100 years Rotary foundation. A boat trip along the river Thames was organised on the 2nd July to launch the campaign as well as Mrs Conway's new term as Rotary UK and Ireland President. The boat trip was a complete success with the help of high profile celebrities such as Donovan, the well-known Scottish singer and songwriter who contracted Polio as a three-year-old, and television presenter Konnie Huq from the BBC children's programme Blue Peter. This is what Konnie had to say about the campaign, as stated on the Rotary Great Britain and Ireland press release:
"I saw the fantastic work being done by Rotarians to rid the world of polio first hand when I went to India in 2009 to make a film about Rotary's End Polio Now campaign. I joined British Rotarians who had travelled there to take part in a mass polio immunisation of children and I was really impressed by their dedication and determination to eradicate polio. That is why I am so pleased to be supporting the Purple4Polio campaign being launched by Rotary International in Great Britain and Ireland. We are so close right now to ridding the world of this crippling disease, it's really important we see the job through."
The Rotary Club has played an important part in Mrs Conway's life, starting in the 1980s when she studied at Northwestern University, Illinois, United States where she completed a master's degree in broadcast journalism through an ambassadorial scholarship with the Rotary Club. She was made President of Redbridge Rotary Club in 2008/2009 and also met her husband Robert through doing Rotarian work. She has always shown desire and compassion to help others and is an outstanding choice as the President of Rotary International in Great Britain & Ireland (RIBI) for the Rotary year 2016/17.
With the help and support of everyone at Rotary International, the aim is to eliminate polio worldwide, a disease which especially afflicts some of the poorest children in the world. This challenge started 30 years ago and the organisation has not looked back since. One of Mrs Conway's ambitions is to eradicate the disease across the globe whilst in her presidential year, which would obviously be a tremendous achievement for her and everyone involved.
I had the pleasure of attending a Rotary meeting a few months back and listened to Mrs Conway speaking. It was clear to me that she as well as all the Rotarian members around her are extremely passionate about helping others and believe that the great task of eradicating Polio is completely achievable. She is an incredibly pro-active person, managing to secure a grant of £14,000 from Rotary International for an advertising campaign to eradicate Polio that also involved Bill Gates. The advertising posters were put up throughout London's underground stations. It is clear to me she will see this campaign through to the end. However, the fight is far from finished and Mrs Conway and the other Rotarians who are involved know that there is a great deal of fundraising needed in order to raise awareness of the issue and to succeed in their goal. Below is a web address that tells you more about the campaign.
http://www.rotarycrocus.com/
Polio is a crippling disease which destroyed so many lives in the early part of the twentieth century. This is why the Rotary Club felt the need to help people fight against the disease and to follow in the footsteps of Duncan Guthrie whose daughter, Janet suffered herself with polio. In 1952, Mr Guthrie founded a charity called The National Fund for Poliomyelitis Research. The research organisation has spent over £115m to improve and change the lives of so many people who have had the misfortune to be diagnosed with the disease. In 2009, Mrs Conway also went to India to help immunise children against Polio. The following is a statement from Mrs Conway from the Ilford Recorder on the 28th October 2012:
"To see the difference we're making is incredible. There's no stone left unturned, we're constantly immunising children. I'm determined not to give up."
This statement highlights her intent, drive and determination to eradicate Polio and to pursue and champion the path set by Mr Guthrie. The disease was widespread in 1985 when Rotary launched its challenge and prevalent in 125 countries worldwide; however, the disease now remains in only two countries, Pakistan and Afghanistan. This shows the amazing work Mrs Conway and the Rotary Club have done in nearly eliminating the disease.
The colour purple was chosen to represent the Purple4Polio campaign because it is the colour of the dye used to mark a child's finger on mass immunisation days when millions of children are vaccinated against Polio. The Rotary Club are also teaming up with the British Royal Horticultural Society, transforming public spaces and local communities by planting five million purple crocus corms in Britain and Ireland. On the Rotary Club's press release, this is what Mrs Conway said:
"The world stands on the brink of a historic milestone and we must focus our efforts on the final push to eradicate this disease to ensure a polio-free world. We are now so close to finishing the job with only two remaining countries where polio is still endemic, Pakistan and Afghanistan. That is why the Purple4Polio campaign is so important to raise awareness and funds. Let's join together to make history and End Polio Now and Forever."
Mrs Conway has also campaigned strongly to improve the lives of disabled people. During the Olympic Games in London in 2012, she was one of the Olympic and Paralympic Committee members involved with organising and taking part in the opening and closing of the Paralympic ceremonies.
Since Mrs Conway started her Rotary career in the 1980s as a Rotary Ambassadorial Scholar, she has done tremendously well in all of her roles and achieved much for the Rotary Club. She has held different positions, one of which was the district governor for Rotary in London. She has also created the RIBI Young Citizen Awards which is a fantastic way of encouraging the younger generation to participate in helping their own communities. This also motivates them to learn more skills and develop themselves as responsible young people. There are a wide range of different categories such as: young chef, youth speaks, young musician, young photographer, young writer, technology tournament and last of all young citizen awards.
For more information please visit www.rotarygbi.org and see the Purple4Polio information. Alternatively, contact Charlotte Philpotts or Lucy Kendrick on 01789 768 127 or email [email protected].
Lee Cross
Global Seven News